Saturday, October 30, 2004
Calling Out From Scatman's World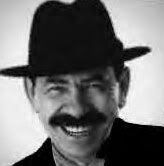 With this sudden bout of
Scatman John
mania, you're probably asking the question - 'But what the hell does Scatman John have to do with peace, and saving the planet?'
Well...
You and me and sister ain't got nothin' to hide.
Scatman, fat man, black and white and brown man
Tell me 'bout the colour of your soul.
If part of your solution isn't ending the pollution
Then I don't want to hear your stories told.
I want to welcome you to Scatman's world
Actually, that's just given me an idea! - We are going to need a visit from Captain Planet very soon! Because if I'm not mistaken, part of his solution is
definitely
ending the pollution.
Meanwhile, I still don't know what to do with the Scatman John article I wrote...