Monday, November 22, 2004
Clap, clap, clap, clap your hands now!
We simply HAVE to start Extreme Take That Appreciation Mania by taking a look at their greatest song/performance/triumph ever, "Clap Your Hands", live at Wembley.
It's their very own breakdance and rap masterpiece, and is unsurpassed by any as the greatest 4 minutes in boyband history.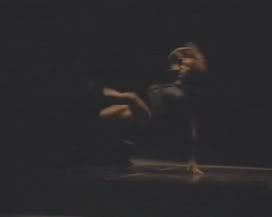 It starts, as so many things do, with a breakdancing display. Mark and Jason delight and stun the crowd with their breakin' abilities for a good full minute while some 'hip hop' music plays on.
Then, the lights come on, the dancing stops and - Gary arrives!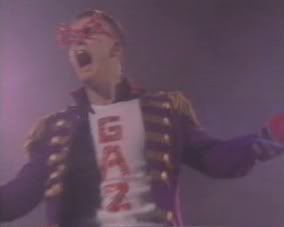 He's helpfully detailed his name on his chest with red sequins. He's also taken the casual approach with 'Gaz', which I enjoy. Those glasses he is 'sporting' immediately alert our suspicions - are we in for some Elton John style piano play?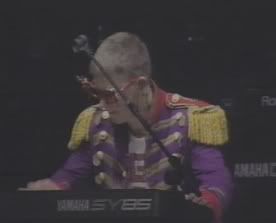 Yes! Our suspicions are confirmed when Gaz takes to the keys. At this stage it's obvious that with those glasses combined with the Sergeant Peppers style jacket, that Gary thinks he is literally Elton John meets John Lennon.
Meanwhile, Mark and Jason continue to up the drama with some more breakdancing. But wait - who's this!?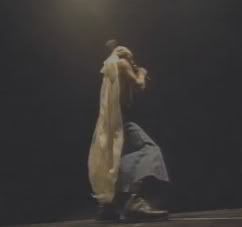 It's Howard Donald with a bed sheet attached to his head of course! Howard and his nipple ring deliver us a remarkable display of beat boxing and shouts of 'pump it, pump it!'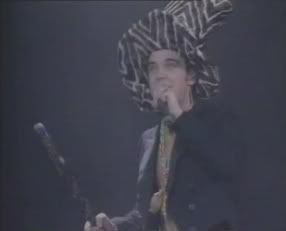 Then, finally, Robbie enters the stage - gigantic hat, cane, bling and pimp outfit in tow. He then launches into a Marky Mark-equese rap, during which he asks the ladies why is he so funky.
Apparently
it's because he's a beat boy junkie. I think. It's really quite hard to make out. The best bit is when he knocks Gary Barlow down with his cane, demonstrating that it is not just a prop but a weapon.
It is all SO EXCELLENT. Really, the most perfect way to kick off Take That week (though, admittedly, it's probably all down hill from here).